Breast lift (Mastopexy)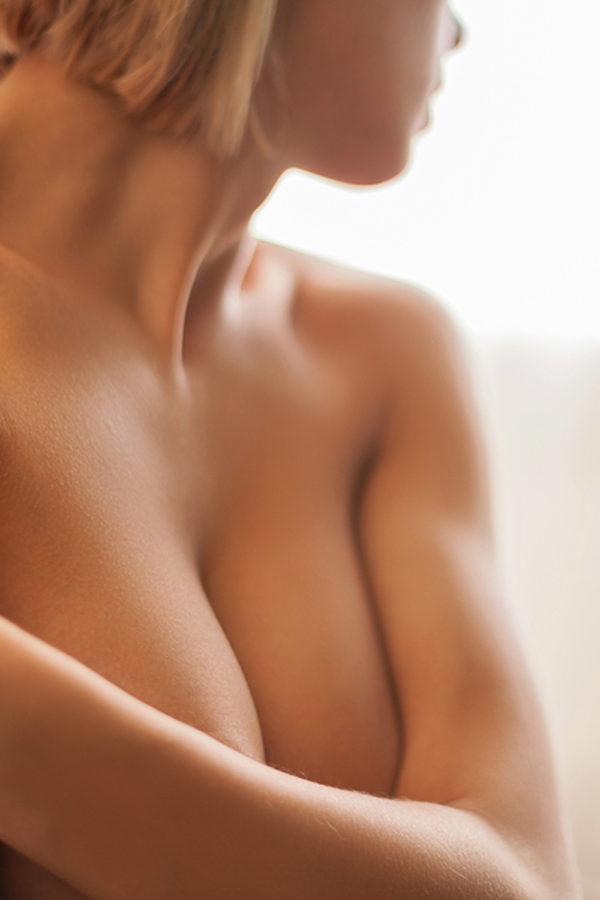 Plastic surgery breast lift corrects the shape and position of your breasts and gives you a younger look.
Ideal proportions for a woman's body want the nipple and areola at the level of the middle of the upper arm. However, with pregnancy, breast-feeding, weight fluctuations and time breasts may sag bringing the nipples to a lower level.
Surgical breast lift aims at remoulding breasts to a younger and more attractive shape. This is achieved through removing excess skin and tightening the surrounding tissue to reshape and support the new breast contour.  During the operation some stretch marks are also removed and the areola, which is usually larger due to the breast drop, is reduced to be in harmony with the new breast shape. The scars in a usual lift are around the areola, vertically below it and in the fold under the breast.
Dr. Georgia Vadarli performs mastopexy (the medical term for breast lift) using a small incision technique to ensure a natural outcome that will improve your body contour as well.
A surgical breast lift does not change your breast size significantly. If you wish your breasts to have less volume, the lift can be combined with breast reduction. If you wish to have fuller breasts, then the lift is combined with breast augmentation using implants.
Preparation for the breast lift operation
Before the operation you will be asked:
To avoid taking aspirin or anti-inflammatory medication, because they increase bleeding disposition.
Recovery period following breast lift surgery
Your new breasts are apparent immediately after surgery. There is no drop and the nipples are at a higher position. However, the final breast shape will become apparent after about six months.
Bruising and swelling are to be expected with your new breasts and they will last for about two to three weeks. Arnica is recommended for a week before and two weeks after the operation. Post-operational pain is managed with ordinary pain killer.
You may need to have drainage tubes, which are removed the day after the operation, when the initial surgical dressing is replaced with a strong-supporting bra.
Immediately after surgery scars appear red and hard. Scars usually acquire their final form after 18 months. Pressure application and the use of the appropriate bra help scars soften and flatten faster.
As with every operation, inflammation may occur, which is managed with antibiotics. A rare complication is haematoma, which usually appears in the first hours after surgery.
If you are a smoker, surgical trauma may take longer to heal.
You may drive after five days, but intense physical activity is allowed after two to three weeks.
An athletic bra, which provides strong support, is recommended for about a month after the operation.
For women who have not had children yet, the breast lift technique chosen should allow them to breast feed at a later stage of their lives.
Obviously, breast lift surgery does not prevent breasts from sagging again due to the same causes that led to the initial drop.
| | |
| --- | --- |
| Anaesthesia | General anaesthesia |
| Hospitalisation | Overnight stay |
| Stitches removal | After 7 days |
| Return to work | After 1-2 weeks |