Georgia Vadarli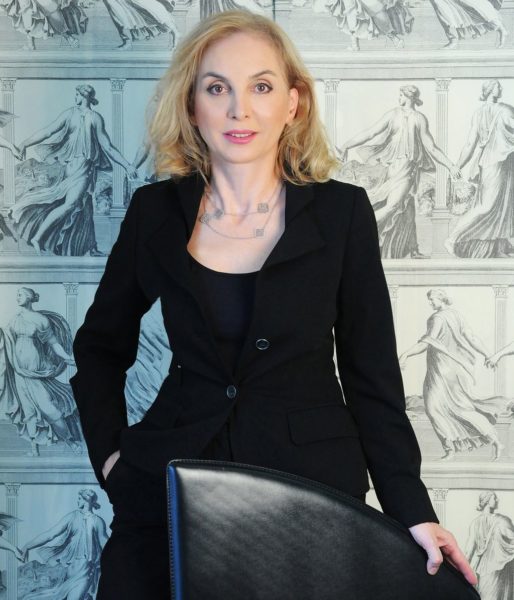 Georgia Vadarli was born in Nigrita, Serres. She graduated from the Medical School of the Aristotle University of Thessaloniki in 1983. She practised at the hospitals Kantonsspital Winterthur Zurich (1981) and Klinikum Steglitz in Berlin (1983).
After fulfilling her rural medical service, she continued her training for two years in General Surgery at the General Hospital of Serres.
She completed her specialisation in Plastic Surgery in the Gen. Reg. Hospital "G. Papanikolaou" in 1993, performing part of her specialisation in Mount Vernon Hospital, Northwood, Middlesex and St Andrews Hospital, Billericay in England.
Her keen interest on less invasive methods led her in 2004 in Ghent, Belgium, where she was trained in face lift with small incisions (MACS face lift) by its initiators, the plastic surgeons Dr Patrick Tonnard and Dr Alexis Verpaele and in thread face lift by Dr Wu Woffles.
She has been working in Thessaloniki for 18 years in the cosmetic surgery field, at her private practice and collaborating with the clinic Agios Loukas in Panorama, Thessaloniki.
In 2009, she created ClinicVIE, a modern cosmetic plastic surgery centre, aiming to combine new techniques of plastic surgery and advanced technology for natural results.
Georgia Vadarli specialises in surgical procedures on the face, on the body, on the breast augmentation, lifting, reduction, gynaecomastia, Liposuction, Liposculpture, Laser, Wart removal, and in non-surgical treatments such as Botox, hyaluronic acid, anti-ageing treatmen injections and modern Laser and RF (Radio Frequencies).
Since June 2017, she has been  working at Aesthetica Clinic Dubai and she is a Medical Director at Dermalase Clinic Hamarain Center.
At the same time, she is a member of the international teaching faculty at the American Academy of Anti-Aging Medicine Dubai (A4M Dubai).
A4M Dubai is a leading organization in educating doctors about medical anti-aging methods in Dubai.
G. Vadarli is married to cardiac surgeon Konstantinos Makrigiannakis and is the mother of two children.