Breast Augmentation (Augmentation Mammaplasty)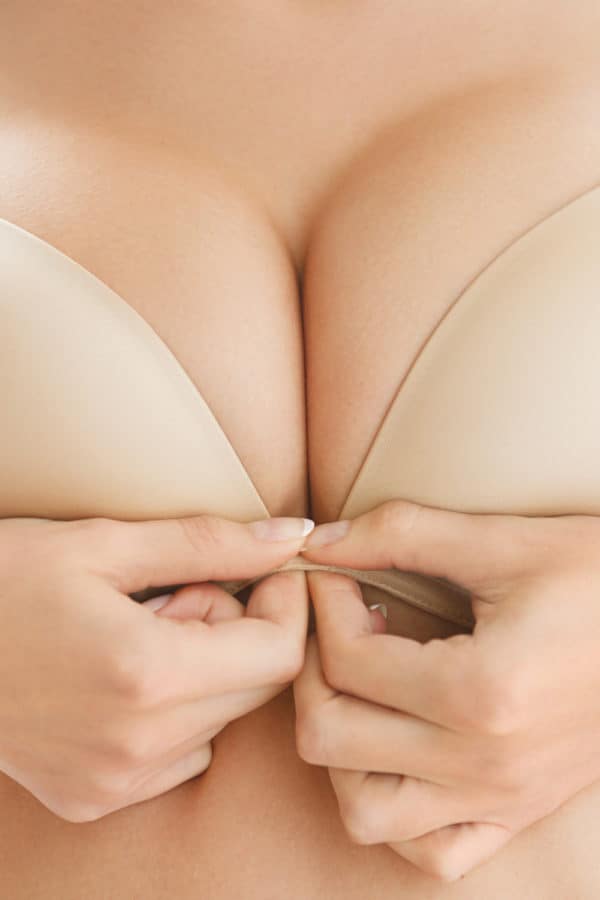 Breast augmentation or breast enlargement surgery involves using breast implants or fat transfer to increase the size of yourbreasts and offers you self-confidence and an attractive body contour.
Surgical breast augmentation is an issue for numerous women. In some of them breasts did not fully develop or developed asymmetrically. Others experienced great changes in their breast size and shape after pregnancy or weight loss or, simply, with time. Finally, some women feel that their breasts are small. Whatever the reason that makes you think about breast augmentation, it is important to remember that it is your decision and your decision alone.
Plastic surgery to increase breast size does not correct major breast sagging. If you would like to have larger and upright breasts, breast lift can be combined with breast implant surgery. Breast lift can be performed simultaneously with breast implant surgery or precede in a separate surgical procedure. You can find more information about breast procedures by visiting the relevant page on our website.
Implants for breast augmentation
Breast implants may contain silicone or saline and may be round or anatomic.
Saline implants have a less 'natural' texture compared to silicone ones, and they may lose saline through their valve with time.
Silicone implants may have a less viscous or a more cohesive filling, which has the advantage that silicon cannot leak into the tissues even if the implant ruptures. The shape of implants may be round or anatomical.
The commonest type of implants is the round one.
The effect of anatomic implants is more natural, but there is a small probability (1%) that they may rotate after surgery, changing the shape of the breast.
Implant manufacturers occasionally introduce new styles and types of breast implants,
so there may be additional options available.
Textured breast implants develop scar tissue to stick to the implant, making them less likely to move around inside of the breast. Texturing offers some advantage in diminishing the risk of a tight scar capsule.
* Plastic surgeon Georgia Vadarli uses implants approved by internationally acclaimed pharmaceutical organisations. These implants are manufactured by major companies, with long know-how that keep developing their products based on research. For your own safety, a few days after the surgery you will receive the certification of the implant sent to you by the manufacturing company by post.
Placement of implants in breast augmentation
Breast augmentation implants may be placed above or below the pectoralis major muscle and this depends on your particular features and wishes. In Dual Plane technique the implant is covered by part of the muscle, the other is under the breast tissue and so only part of the implant is compressed by the muscle. By moving the pectoralis major muscle up and down we can actually control the shape of the implant customizing the best-looking breast for the patient.
Preparation for breast augmentation surgery
Before the operation you will be asked for:
A mammogram or/and an ultrasound examination of your breasts
| | |
| --- | --- |
| Anaesthesia | General anaesthesia |
| Hospitalisation | Overnight stay |
| Stitches removal | After 1 week |
| Return to work | After 7-10 days |