The most natural and advanced treatment for skin rejuvenation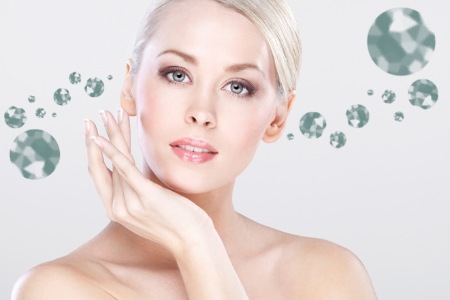 Diamond skin dermabrasion is a treatment for face and body skin. It is a non-invasive method using Laser-processed diamond tips to remove dead skin cells (exfoliation) and to enhance skin health and glow even after the very first application. A significant advantage of diamond peel is that it does not limit one's daily activities, since no recovery period is required.
Diamond skin abrasion exfoliates the skin, provides deep medical cleansing, improves skin texture and makes it smooth, reduces patches, eradicates fine lines and wrinkles, improves acne scars and regenerates the skin in depth.